Manuka-Berry Protein Smoothie
Manuka-Berry Protein Smoothie
A nutritious mixed-berry smoothie with manuka honey and protein.
Good For:
Snack or Dessert
By: Manuka Honey Organic
This healthy berry recipe is something I have been using for the past 3 years.
It's easy to make and is so yummy, I never get bored with it!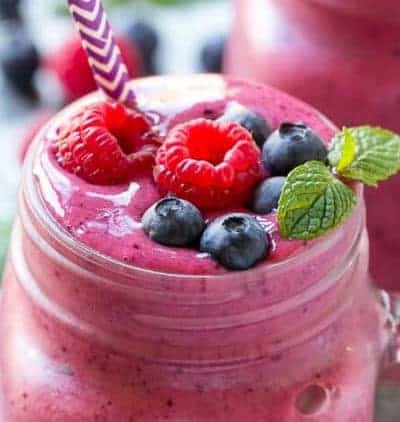 1 cup of berries (any)
2 tbsp of chia seeds
1 tbsp of Manuka honey
1 scoop of protein powder
1 tbsp peanut butter
1 banana
Here are the nutrition facts for this recipe.
Protein

35%

35%

Carbs

50%

50%

Fats

15%

15%
Below you will find details instructions on how to make the most out of your Manuka-Berry Smoothie.
Step by Step Instructions
Step 1
Soak chia seeds in water for 15-30 minutes.
You can do it overnight and prepare in the morning for convenience.
Step 2
Pour chia seeds in a blender.
Step 3
Add peanut butter and protein powder.
Step 4
Wash berries and peal banana and put them together into the blender.
Step 5
Blend everything together, pour in a tall glass a shaker bottle and put in the fridge.
Cool for at least 1 hour for the best-tasting experience.
This Manuka-Berry Protein Smoothie is best consumed cooled.
It's packed with nutrients and with lots of protein and vitamins and tastes amazing!
We suggest trying it out as a post-workout meal if you are looking to step up your health game.
We hope you enjoyed our Manuka-Berry Smoothie recipe and that it will bring much joy and healthy meals to your life.
Let us know how you liked this recipe in the comments below!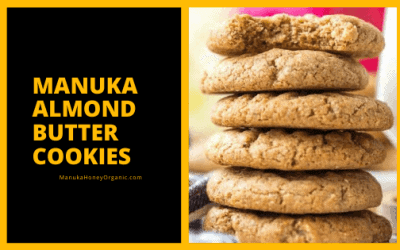 Manuka Almond Butter CookiesA delicious and healthy snack with almond butter.Servings 40 mini cookiesGood For: Snack or DessertReady In: 45 minCalories: 1000About This RecipeBy: Manuka Honey Organic Easy-to-make recipe for those sugar cravings. Spice up your diet with...
Healthy Manuka Granola RecipeA wonderful Healthy Manuka Granola recipe perfect for satisfying that sweet tooth.Servings 1Good For: Snack or DessertReady In: 15minCalories: 750About This RecipeBy: Manuka Honey Organic This Healthy Manuka Granola recipe is a great way...